19 Sep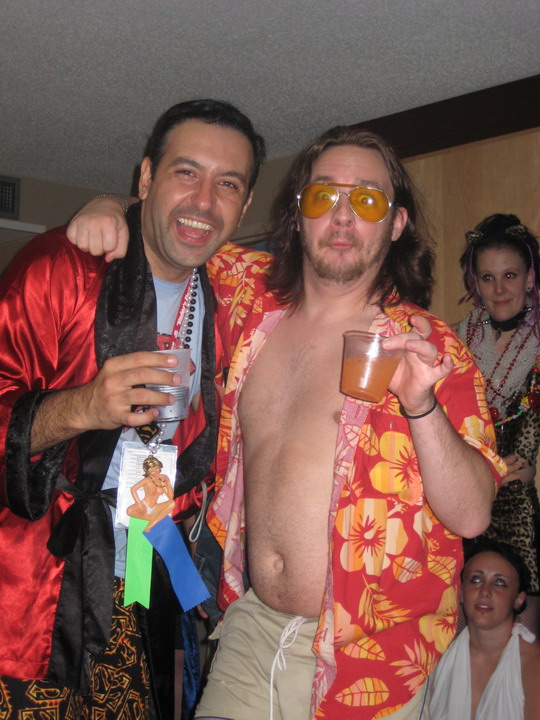 I wrote this article for EyeOnAdult.com, a soon to be defunct adult entertainment industry blog. Since it won't be doing any good over there for too much longer, I figured I'd drop it in over here as well. Be sure and leave your comments. I'd love to hear what you think of this one.
———
I've come back from Dragon*Con, which most of my readers know by now is an annual sci-fi, fantasy, gaming, all things geeky, and all things pop culture event, with a lot to think about.
I've attended this event now for 11 years, as best as I can tell. There was a stretch of borderline alcoholism during the early years, so some of that is a little foggy, but you get the point. I've attended this convention for a long time and participated in programming for a couple of years. Over this period of time, I've seen a lot of things change. There was once a time when bands like the Misfits and GWAR were staples for evening entertainment. One could find scads of adult comics (mainly of the Japanese manga variety) and racy photos of c-list horror movie scream queens. In the Walk of Fame, a place where various levels of celebrities would set up shop and sell autographs, photos, and other such things, once could find adult models of different varieties. Penthouse Pets and Playboy Bunnies weren't an uncommon sight along with others who'd posed for what can only be described as less reputable magazines.
While Dragon*Con was far from an adult convention seeing has it also offered educational panels on writing books for young people and the like, it really has always been geared towards adults. If anything, the convention has always been a place for adults to go and play in a very literal sense. When I say play, I don't use the term in this instance to describe sexual liaisons, drug use, or excessive alcohol use even if that has also been common at the event. Instead, I use the term in a more literal sense. Adults come here to literally buy, trade, read, and talk about comic books. They play games like Risk, Dungeons and Dragons, and even ones where you can run around in a costume and pretend to be a vampire or something. They buy toys that they actually plan to take out of the box.
In other words, as I've described in the past, the convention is truly a place where for five days, the average adult who works a nine to five can go and have virtually no responsibilities if he or she chooses. While playing games and reading comics is part of all of this, adults also want to indulge their more hedonist sides as well. However, over the last couple of years, Dragon*Con has seen less and less adult targeted materials and programming.
The reasons for this, though speculative on this writer's part, are pretty obvious. See, the former honcho of Dragon*Con, a man by the name of Ed Kramer, was charged with sex crimes against minors in 2000. Kramer has also been known by some as a man who utilizes shady business practices. Of course, these folks came out to talk about things in droves when he was charged with sex crimes.
To make matters worse, his successor, is widely known as a devout Christian. When he took the reins, insiders told me he'd vowed to make even the latest of late night programming suitable for family consumption.
Today, it's safe to say that Dragon*Con has in many ways been sterilized in more ways than one. Specifically, I'd have to say that this convention has been castrated. What was once a playground for adults with deep, reverent bow towards counterculture is slowly becoming a corporate pit. But these things happen. Bands sell out. So do authors and journalists. Even pop-culture conventions do the same.
But there is a contingent of folks out there that have decided to hang on to the older days of debauchery and hedonism. They've been relegated to hotel room suites and off-campus gatherings. It was bound to happen.
You can still find the kink, the entwined tongues, dewy flesh, and roaming hands out there. I'd love to tell you when and where, but I'd be doing myself a disservice. The old "Con" has gone underground, but it's not gone and it will swell.
Trust me, I've got this from good sources. The days of swine and sluts will return.
Scott "Scooter" McGowan